www.promageurope.com
Promag MP30 13.56Mhz Read/Write Module
13.56MHz read/write module
Promag MP30 is an OEM read/write module with antenna designed to be integrated or embedded in Access Control, Security Terminals, Smart Mobile Devices and Auto ID Data Collection.

The typical reading range of the module is up to 20-40mm depending on the antenna and TAG.

An RFID module for all popular 13.56MHz RFID/contactless standard protocols, the MP30 supports and is compatible with all major global secured baseband ISO standards including ISO14443 Type A, Type B, and Smartlabel ISO15693.

The MP30 is well suited for mobile devices due to its low power consumption and low operating voltage from 5V. The on-chip 3.3V regulators are provided to stabilise chip power and simultaneously supply power to the external companion microcontroller up to 120 mA.

The module allows existing installations or applications to upgrade seamlessly, keeping most of their hardware architecture but utilising 13.56Mhz RFID technology.


Ordering Information
MP30-00 Reader Module
MP30H-00 USB HID Keyboard with antenna board
MP30L-00 Serial TTL with antenna board
MP30R-00 RS232 with antenna board
MP30U-00 USB Virtual Com with antenna board

MP30 - 3 different mounting types...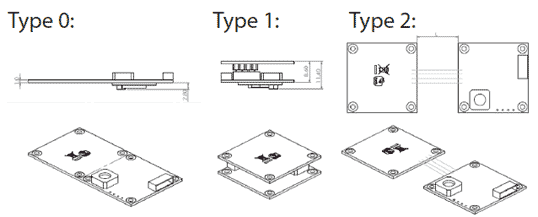 Related Products
Key Features
Low Profile
Low Power Consumption
Reading distance 20-40mmm
13.56MHz read-write
USB,RS232,Serial TTL